Tibetan Sand Mandala Ceremony in Malaga
& Supporting programme: Concert and workshop
In July 2019 a group of Tibetan scholars, lamas, monks and nuns from monasteries in India and Nepal will tour Europe and visit Malaga.
They were invited by the internationally active nonprofit institution prokulturgut.net e.V. and the project MonteAlegre.eu in Alcaucín.
Under the direction of Rinpoche Khenpo Tsering Chozom, they will create a sand mandala in public over the course of the days, partly with accompanying sonorous pujas, in the finest artistic work. After meditation and traditional ceremonies, the sand mandala will then be dissolved again on the last day.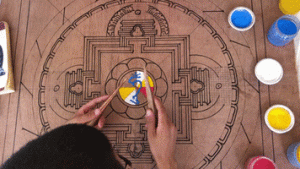 The mandala – here that of the Buddha's medicine – is the visualisation of a "construction plan" of a temple complex. The creation and the ritual with accompanying meditation points to the universal power of the mind, which can contribute to healing on a physical and energetic level. The ceremonies and meditations offer the possibility to recognize negative obstacles and illnesses, to transform them into positive and creative opportunities and to realize one's own desires for a more positive life.
The final dissolving of the mandala symbolizes the transience of life and all things and shows that only the mind is timeless. As a reminder, the visitors participating in the ceremony can take something of the sand of the ritual with them.
PROGRAM
Thu, July 18: 11h- 18h Making of the sandmandala – open workshop (interested people can watch and get explanations)
Fri, July 19: 11h- 18h Making of the sandmandala- open workshop
Sat, July 20: 11h- 18h Making of the sandmandala- open workshop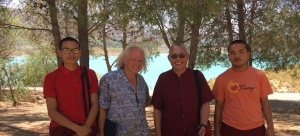 Welcome on Sunday, July 21st – 14:30 h .
– Sandmandala Ritual and Healing Mantras
at Area Recreativa – Viñuela Lake, Malaga
Please bring Blankets and cushions or seats of your need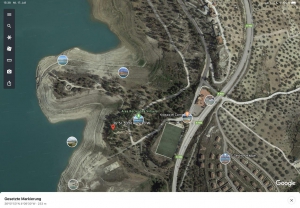 Sun, July 21: 17h Final
Mantra Concert with Rechungpa, members of the tibetan Group & musician Friends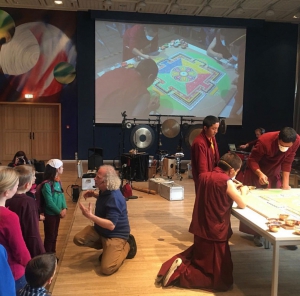 Contact: Rechungpa Reinhard Kreckel 004915141479643 telegram, whatsapp, signal